Professional multi-microphone piano sample libraries for
Producers, Songwriters, Composers and Performers.
8 carefully selected premium microphone perspectives
Uncompromised 430+ GB* sample set
Deep-sampled 7′ Japanese Grand Piano
3 balanced microphone perspectives
Well-suited for Jazz and Lounge piano styles
11 GB sample set
Hand-sampled Kawai GS-60 Grand Piano
Kontakt or Sforzando
Kontakt Compatible Libraries
Production Grand 2 Producer Video
Choose Your Format
KONTAKT (paid) or Sforzando (free)
If you already own Native Instruments Kontakt (full edition, not Player), Kontakt is a great way to experience Production Voices' virtual piano instruments.
If you do not own Kontakt, Plogue's free sforzando player gives you access to most of Production Voices' virtual instrument piano libraries in an easy to use, fast loading interface!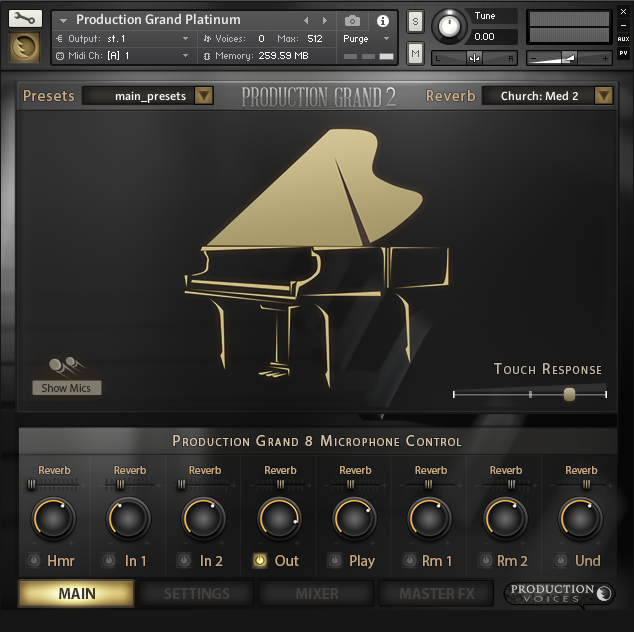 Production Grand 2 Main Page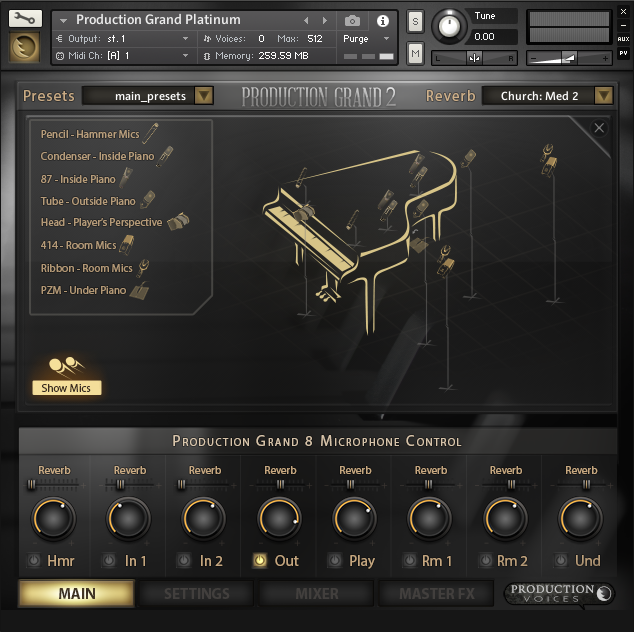 Production Grand 2 Show Mics Page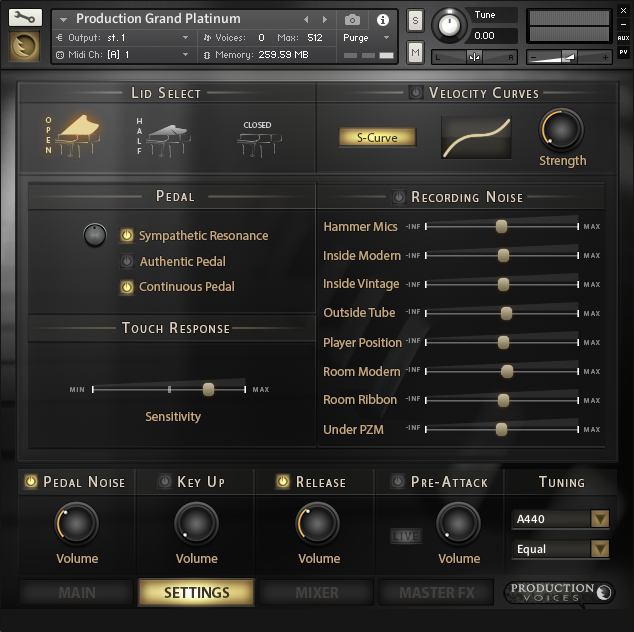 Production Grand 2 Settings Page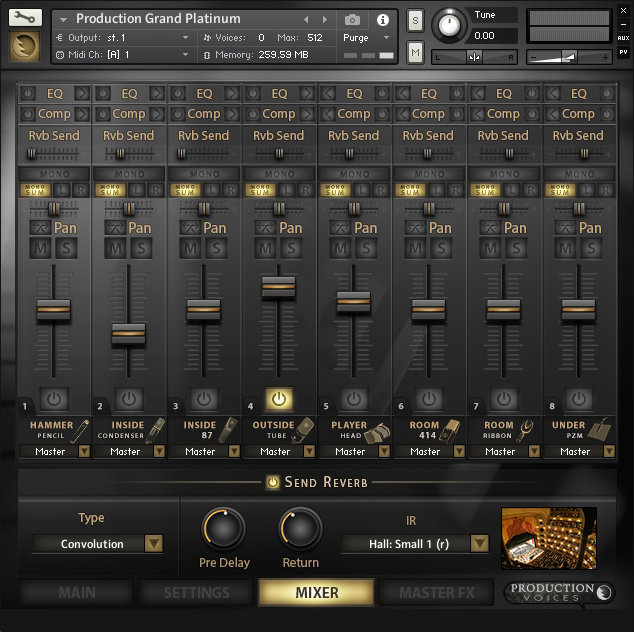 Production Grand 2 Mixer Page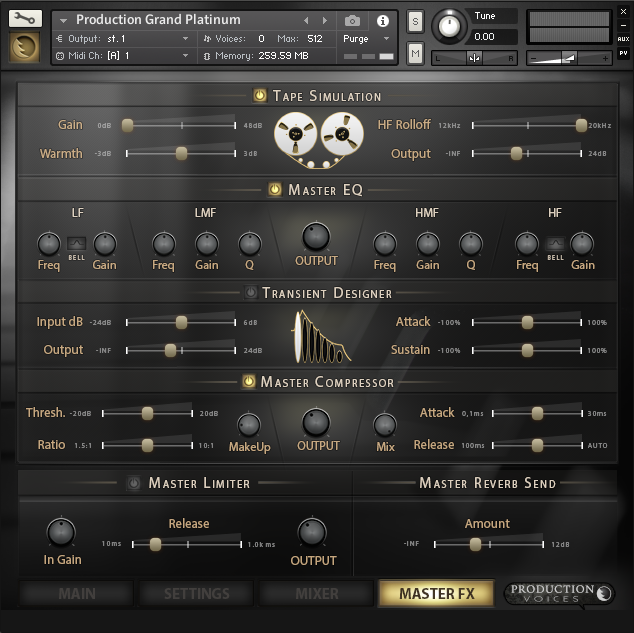 Production Grand 2 Master FX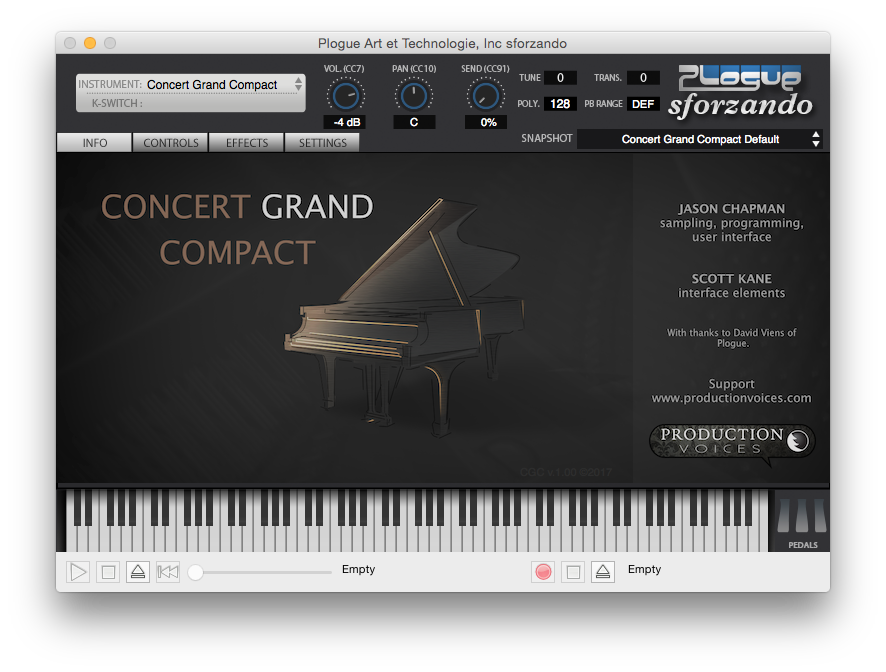 Concert Grand Compact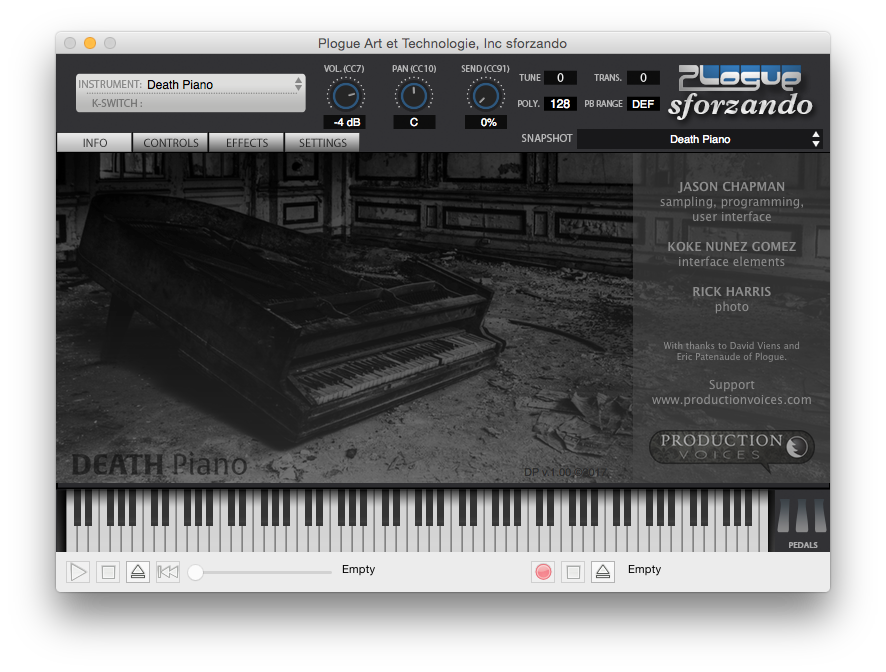 Death Piano for sforzando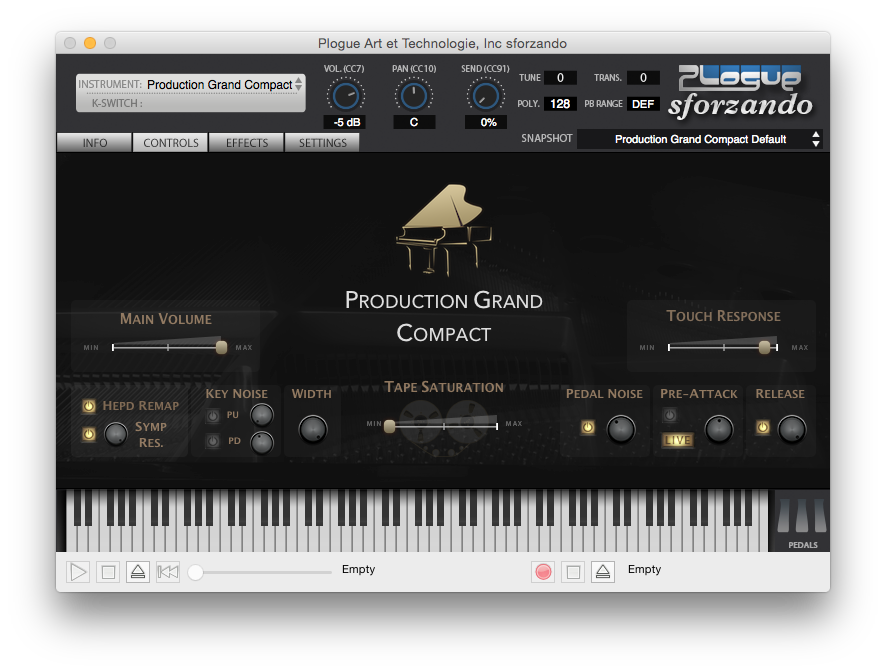 Production Grand Compact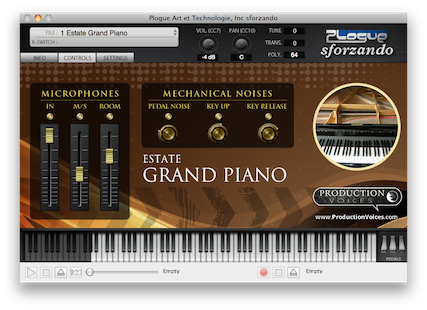 Estate Grand for sforzando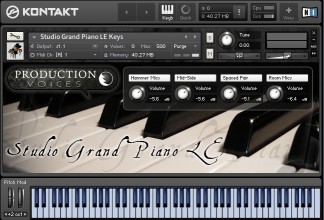 Studio Grand Piano LE
Production Grand 2 Promo Videos
Experience Quality Instruments
Production Voices records piano sample libraries the way professional studios record pianos. The result is true production quality recordings from piano samples!
We use only the finest microphones and equipment to create our piano samples. These include B&K, Neumann, Rode, AKG, Coles microphones and Apogee Symphony I/O. Our piano libraries have multi-microphone control and some have additional features such as true hammer noise, pedal noise and more!
Starting at ONLY $39.99!
Production Grand 2
Premium 430 GB Sample Library
8 Microphone Perspectives
I am so impressed by the sound of the 24-bit version of Production Grand. All in all, a fantastic product! I knew how good Production Grand was just from the 16-bit download but of course the 24-bit is yet another level of realism.
Bliss Payne 
Production Grand User
Dial in your piano sound with multi-mic control
Experience the difference multiple microphone piano samples make on your productions and performances.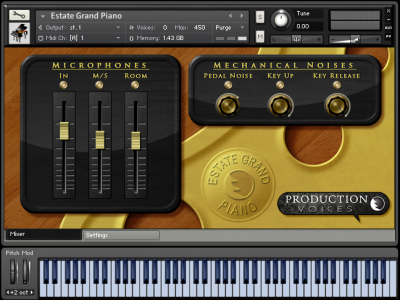 Estate Grand. Piano character that cuts through on stage and on record! $79. Formats: Kontakt or the free Plogue Sforzando. No Kontakt needed!
Why You Need Multi-Mic Pianos
Instead of sifting through piano presets only to settle on ok, dial in your piano sound with the precision of a producer or professional audio engineer. The result is exceptionally better piano sounds that blend into your productions, songs and sets.
Signup for News, Discounts and Promotions!