MARK V DEEP-SAMPLED ELECTRIC PIANO LIBRARY
REAL SAMPLES FOR REAL VIBE
Mechanical instruments all sound slightly different and have their own little quirks. That's what makes them unique and glorious to play! Hear what real samples recorded well can do for that classic tine electric piano sound!
HIGH DEFINITION 24 BIT 96k
Electric V's high sample and bit rate perfectly capture the sound of every note. The raw nature of the tines vibrating from initial strike to sustain to real release samples need a high sample rate and bit rate to capture the essence of this particular vintage electric piano.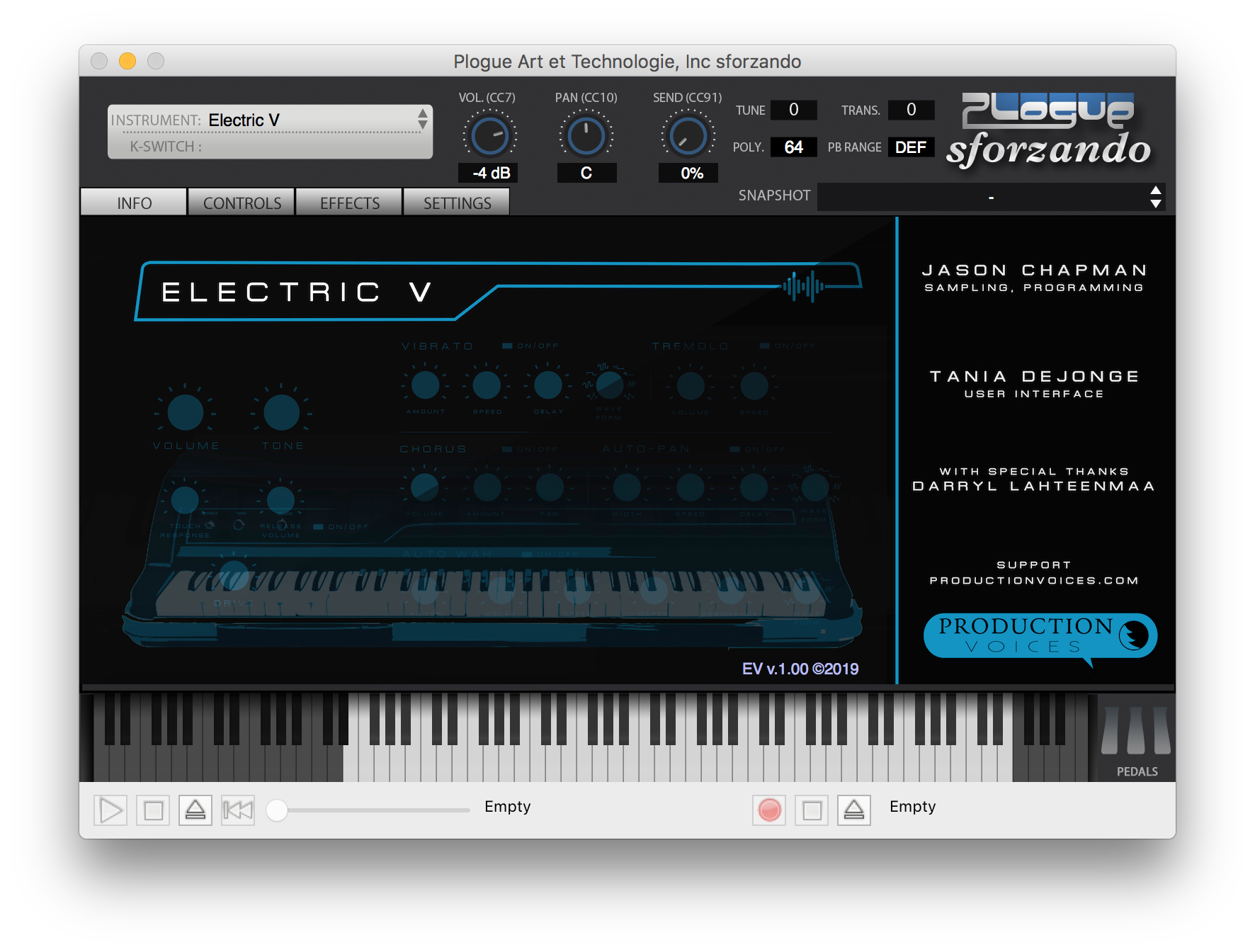 FREE SFORZANDO PLAYER
NO KONTAKT NEEDED! Sforzando with its fast loading, efficient engine and great sound is the ideal choice for hosting Electric V. There is no need for Kontakt or other software samplers to use Electric V. The library is designed from the start to take advantage of sforzando's scripting language and features including the built in effects. Both Electric V and sforzando are easy to use and do their job with very little hit on your cpu.
FEATURES
Deep sampled 1980's mechanical tine electric piano
24 bit 96k high resolution samples
Up to 27 trigger velocities per note
16 True release samples per note
Selectable personalities: different sample layouts to suit playing styles and authentic needs
Includes Vibrato, Tremolo, Chorus, AutoPan, and AutoWah
Comprehensive Effects Section with Reverb, Chorus, Amp Modeling, Delay and more.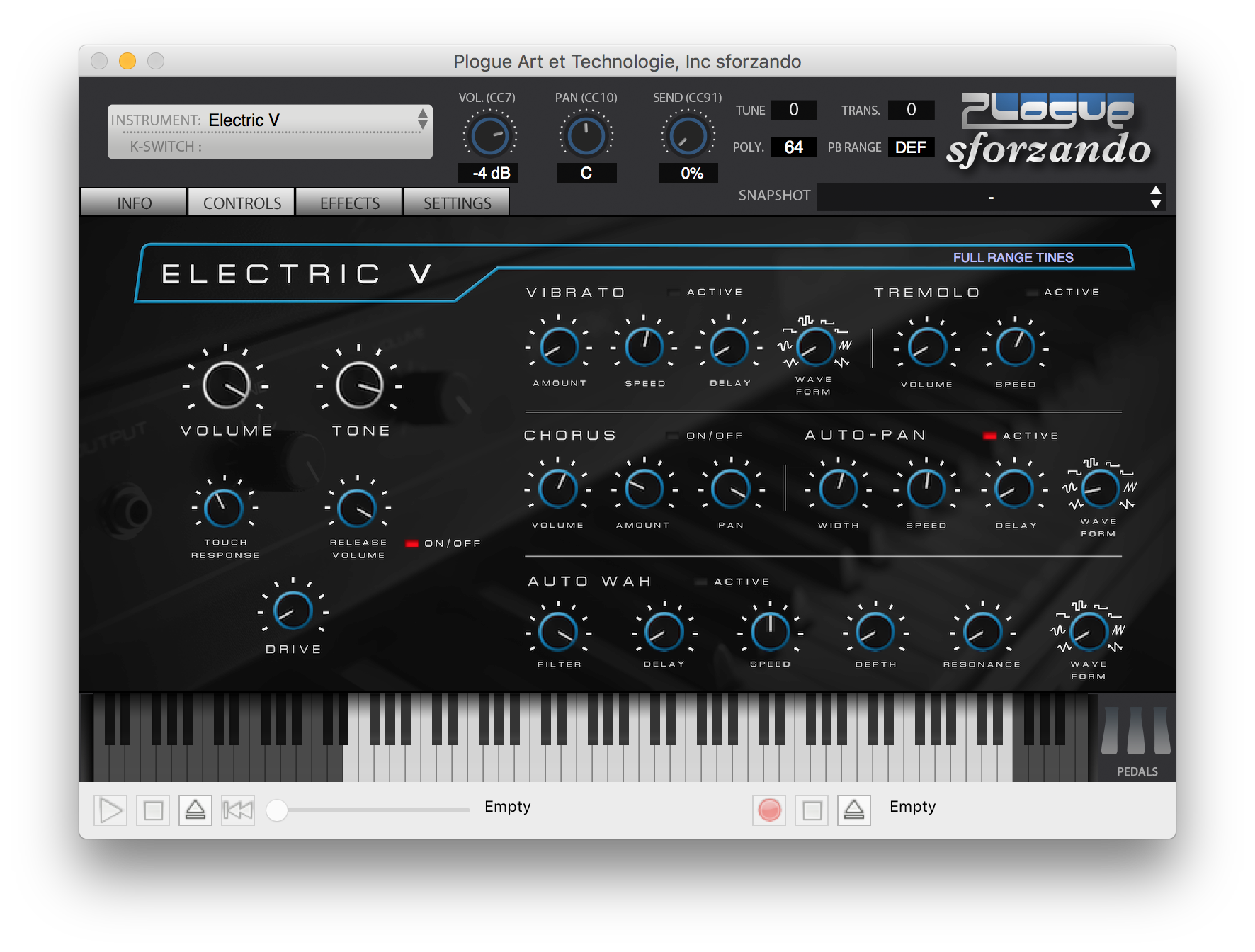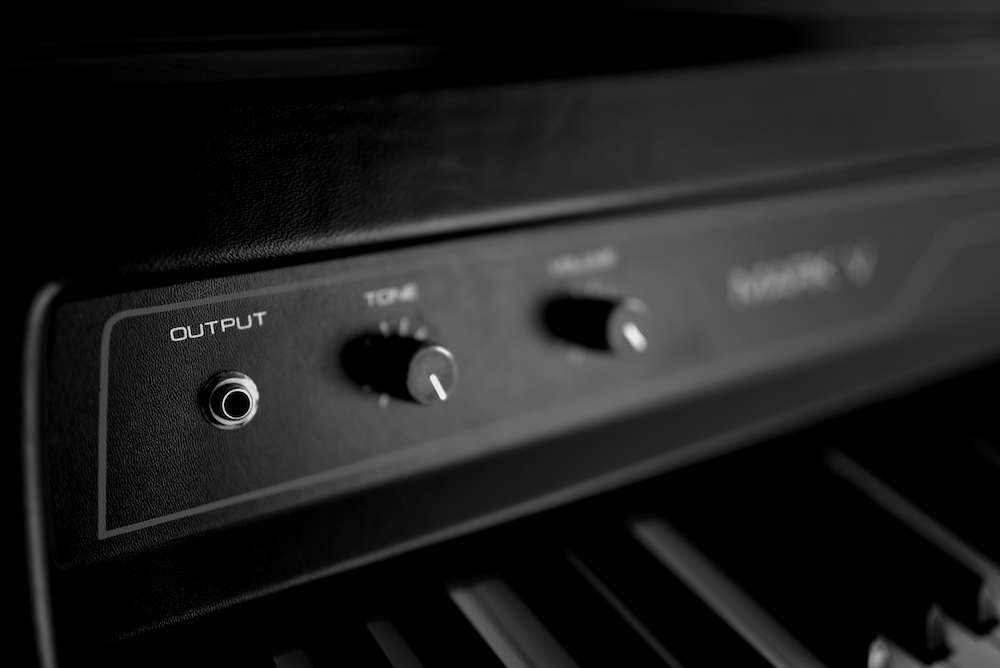 MARK V
After many years of making the world's most played and loved electric pianos, this American maker decided to make what was one of the last models of their initial company run, the version five in 1984. The Mark V is said to have many mechanical improvements making the instrument more dynamic.  Many keyboard players such as Chick Corea, Ray Manzarek have used the mk 1 and mk 2, but the mk 5 seems to be the attempt to build the ultimate mechanical electric piano with its light weight plastic shell and keyboard action.